Hey guys,
Just thought I'd give you an update so you can all know my pain... I have these things to finish before the end of the month:
1) a comic for an anthology that we all love
2) 100 pages of colors for another excellent comic I'm contributing to
3) edits on ~280 pages of colors for 2), which should be completed by the end of the month
4) 21 pages of pencils for a kid's book I'm also working on
For those of you without a sense of scale for comics work, this is an immense workload. I'm actually not sure how I'm going to make it, it's by far the hardest art schedule I've ever had. I think I'll be okay if I stay on task, but that means definitely no Meek until the first week of March (probably not like, March 1, I'll likely be passed out). The super crappy thing for us is that I managed to ink the next page this past weekend (before my latest assignment came in), but I literally don't have the hours in the next 18 days to color it ;n; Torture!
So! Just know that I am thinking of all of you and I hope I will survive the month intact for the posting that will follow. After this I only have two more projects to work on, and they shouldn't impact my Meek update schedule at all (which will get back to 2-3 times a week).
Speaking of which, I'm sooo stoked to finish this chapter. It is the last of the intro chapters and after this we will get into the meat of the story. I just have to make it through the next three weeks. Thanks to you all for your understanding!!!
Here, have a preview anthology Quetzalcoatlus.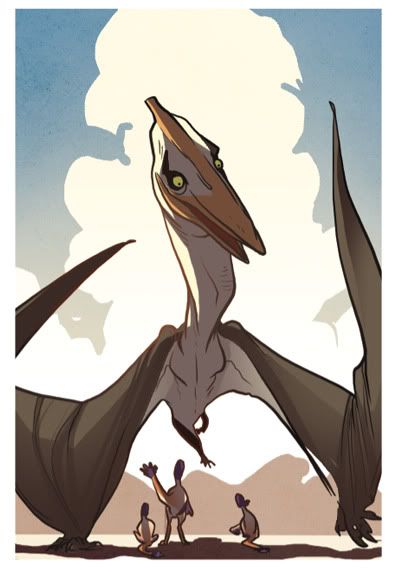 See you in March (hopefully)!